FAQ - One Place With All the Answers
We`re here to answer your questions


All about our online flower shop, affordable wedding flowers, best bouquets flowers arrangements or send funeral flowers
Welcome to our Help Center. As part of our ongoing commitment to customer satisfaction, we have put together a list of previously asked questions for your convenience. Our customers come to us for the service they get, and we're proud to be here for them throughout all the special moments in their lives. Take a look at the answers to all the questions, and don't hesitate to contact us!
Frequently Asked Questions
Online Flowers Shop
How do I place an order?
---
Placing an order at EpicFlora Online Flower Shop is very simple.
Once you find something you love, just click the picture of the product.
After you let us know your message for

Free Greeting Card

, delivery date and details click the '

Add to Cart

' or '

Buy Now

' button.
After you`re happy with everything in your Cart you can leave us a Note with all the details that you want us to know about your order and click '

Checkout

' button.
Provide recipient delivery information and your e-mail for order confirmation. We only use this info to ship your order.
Provide your billing information. You can choose to pay with your

Credit/Debit Card

or

PayPal

. Your payment and personal details are encrypted and secure.
Review the details of your order and click '

Place Order

' button.
EpicFlora will send a confirmation to the e-mail address you indicated. Please save this e-mail for future reference.
---
If I place an order now, when will I receive my flowers?
---
You can receive your flowers on a date that you are choosing. To request a specific delivery time, please type it into Delivery Date and Details field during checkout. Standard delivery time is 24 hours for Central Belt of Scotland and 48 hours for the rest of the UK. Regretfully, we are unable to guarantee time of delivery to rural route addresses, hotels, hospitals, military bases or cemeteries. Before major holidays, we recommend that you place your order at least seven days in advance.
---
How much money I need to pay for delivery?
---
EpicFlora online flower delivery is Free of Charge anywhere in United Kingdom. For Central Belt of Scotland, including Edinburgh, Lothians, Fife and Glasgow areas, your flowers will be personally hand-delivered by our team. For the rest of the UK, EpicFlora flowers are delivered to you by third party carriers. Deliveries will be made any time between 7am and 9pm.
---
What if recipient is not home?
---
If recipient is not home, the delivery driver may be able to leave your order in a safe place, who it`s not visible from the road and not exposed to weather conditions affecting the product or packaging. If this is not possible, the delivery driver will attempt delivery to a neighbour and if this is not possible either, a card will be posted through your letter box with instructions on how to arrange re-delivery.
---
How long will the flowers last?
---
At EpicFlora we are committed to exceptional service and products prividing best bouquets flower arrangements. If, for any reason, you are not completely satisfied with our flowers, please do not esitate to Contact Us at info@epicflora.co.uk We offer a freshness guarantee on all our flowers at least five days. To make this happend, flowers are delivered in buds to allow them to gradually open and reveal their full beauty. When the flower bouquet or arrangement is delivered, please don`t be concerned if seems smaller than you expected. Once the Care Instructions have been followed and the bouquet is in the home for a few days, the buds will start opening and the arrangement will start to swell in size.
---
Can I have flowers delivered to a hospital?
---
The majority of our flowers are suitable for hospital delivery. When placing your order, please be sure to let us know the hospital name, address and telephone number, the name of the recipient and room number or ward. EpicFlora will send your flower arrangement in accordance with facility procedures. Please note that some patients are not permitted to receive flowers. Please check with the hospital before placing your order.
---
Can I add a message card with my flowers?
---
Yes, you can add a message for Free Greeting Card after you choose your arrangement.
---
Can I create my own bouquet?
---
If you are not sure what to send or you didn`t find anything suitable for you on our online flower shop, you can choose Florist Choice Bouquet option.
After choosing your budget you can allow our expert florists to create a special, unique bouquet just for you using the flowers that look at their very best and select the most glorious scented blooms and combine them in a way that is unique and seasonal. We absolutely can guarantee that the end result will be astonishing and wonderfully expressive.
---
How can I use a Promo Code?
---
If you have a promo code, you can add this during checkout. Please note promo codes can`t be combined or used with another offers.
---
How can I change or cancel my order?
---
If you change your mind about your purchase you have the option to change or cancel the order within 3 hours after you place your order. To cancel or change your order please send us an e-mail at info@epicflora.co.uk or use Contact Us page.
---
---
Wedding Flowers
How far in advance I can order floral arrangements for my wedding?
---
The sooner the better. In general, we recommend that you begin planning at least 6 months before a wedding or any event. We book a limited number of weedings and events per weekend so book early to ensure your date is available. It`s never to soon to Contact Us and book a Free Wedding Floral Consultation! The latest when you can order wedding flowers is at least two weeks before your event.
---
Why I will choose EpicFlora as a florist for my special event?
---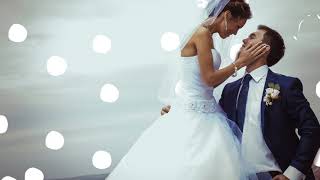 EpicFlora is the right place for your Wedding Flowers because of at least three main reasons: quality, price and flexibility.
We run a family business with more than 10 years experience in floristry. Every client for us is very important and we will put all our knowledge and hard work to provide the best floral products and services.
Unlike big floral corporations, we can provide the best prices for our products and we can work with all kinds of budgets. Our Wedding Specialist will work with your budget and offer ideas to avoid going after the budget, that still coexists with your color scheme and design and recommended flowers that are in season to avoid paying high prices.
'Nature it`s not perfect', but in the floral industry it all about design and vision. Our goal is to combine your vision and our design to achieve a final product as you dreamed off. Once you've booked Free Wedding Floral Consultation, we recommend getting some ideas together of themes, styles or flowers. The consultations are also helpful for us, as florists, we need to get a sound sense of your style, likes, dislikes, ideas and inspirations.
---
How can I secure my wedding date?
---
To secure your wedding date with us, we require a £100 non-refundable deposit, which will be deducted from your final bill.
---
What should I bring to my wedding flower consultation?
---
Anything that inspires you! Weddings and events are all about the details so bring as much information as you can. Photos of the venue, especially where you would like floral decoration, are helpful. Photographs, Instagram, Facebook or Pinterest boards showing examples of flowers and arrangements that you like are very useful, even if the colors and flowers are not exactly what you had in mind. We can also learn a lot from photos of things that you do not like.
---
What should I expect in the wedding floral consultation?
---
If we want to design wedding flowers that reflect your personality, we will want to know as much about you as possible and we will ask a lot of questions. Typically we ask about your color palette, what you would like the feeling for the ceremony and reception to be, what are your favorite flowers, anything that will guide us in our planning. Walking through the evening from a guest's perspective helps us to see details that will make the evening special, even if they do not directly relate to flowers. The first thing that we typically start with is the bridal bouquet as that sets the tone for a wedding and all of the flowers choices will radiate out from that. Don't worry if you do not know the first thing about flowers; that's our job. We will ask a lot of questions to know your personal style and will make recommendations every step of the way. Once we have met you will receive a tailored quote in maximum 48 hours. We generally allow a week after the proposal is submitted to confirm the date with a deposit and signed contract.
---
How do I book a wedding floral consultation?
---
Consultation appointments can be booked by e-mail or use our Booking Services. Also, you can fill our Get a Quote section to let us know more about your needs and help us prepare to make the best use of your time when we meet.
---
How far will you travel?
---
We love a road trip and will deliver weddings flowers all over the UK : England, Wales, Scotland and Northern Ireland.
---
Do you have a minimum for weddings or events?
---
Not at all. Our wedding services are `a la carte and we work with all kind of budgets. You can select the floral arrangements and services that you need. EpicFlora can provide you affordable wedding flowers. It is our honor to be asked to be a part of your big day and we will never tell you that your event is too small for us.
---
---